Every girl wants a pair of red shoes.  These little booties for Carmen are made using the Saartje's Bootees pattern on Ravelry.  She was born a couple months ago, but I will be seeing her soon.  Hope these fit.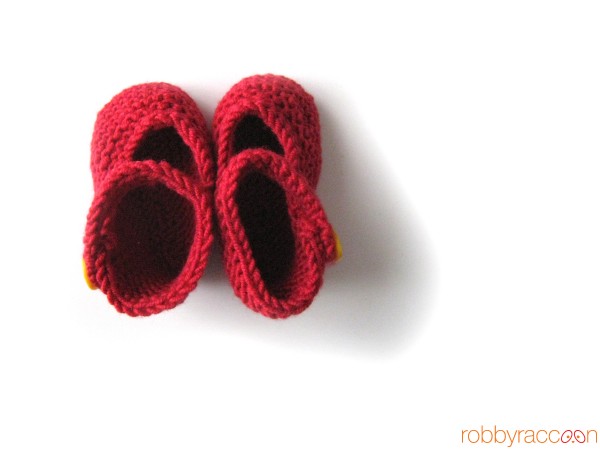 The yarn is something mysterious from the back of my stash which I got two years ago at Idee in Berlin.  I was on a month-long trip that began and ended in that city, so on the first leg I bumped into the store, saw how amazing it was, and put it on the list of shopping destinations for my return.  I got one little knitting project to take on the trip with me, but didn't want to carry too much in my backpack.  This is some yarn I picked up for a special project to make at home, but I ended up only needing a few yards.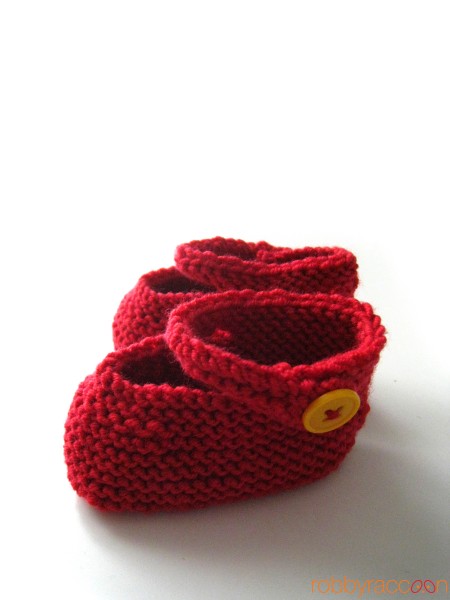 Since the quantity of the yarn was unknown as well, I opted for a single-strap version with stitch numbers adjusted like these.  Fortunate, because there was only about a yard left when they were done.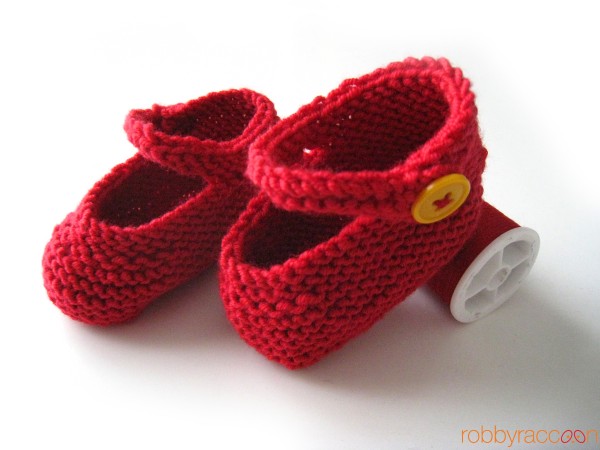 The shoes are so cute I could not stop taking pictures.  As an added bonus, may I would like to present you to Robby Raccoon himself!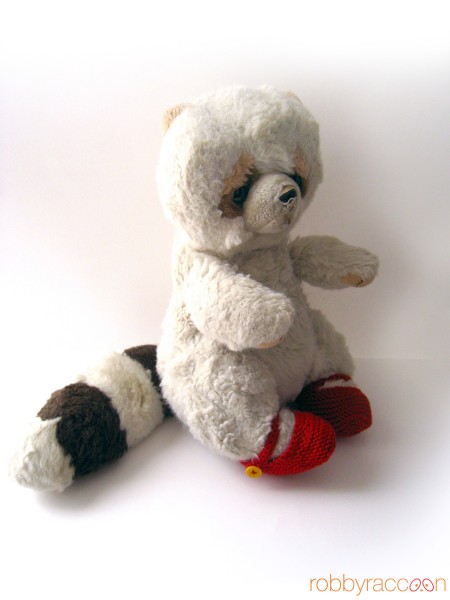 the one and only RobbyRaccoon!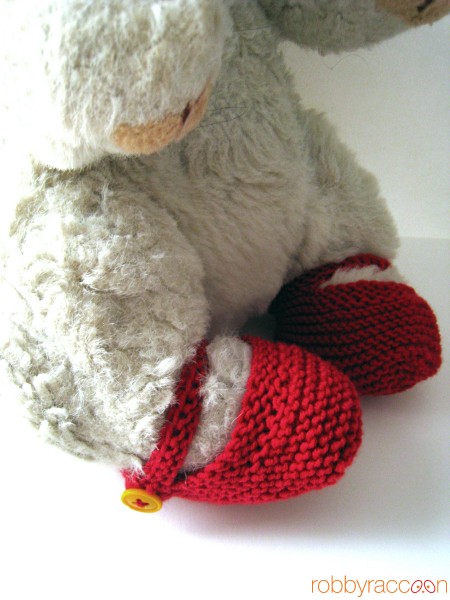 don't they fit him perfectly?