Today I decided to make like the witches in Macbeth and brew up a little yarn.
You may remember my Ishbel which I love, but was never going to wear (because it's a shawl and it's bright yellow – two qualities that are wonderful, but not on me.)  Well, a friend happened to mention that she loves the shawl but not the color.  Time to finally try dying with food coloring!  The goal was to get a deep green color and I think it was a success.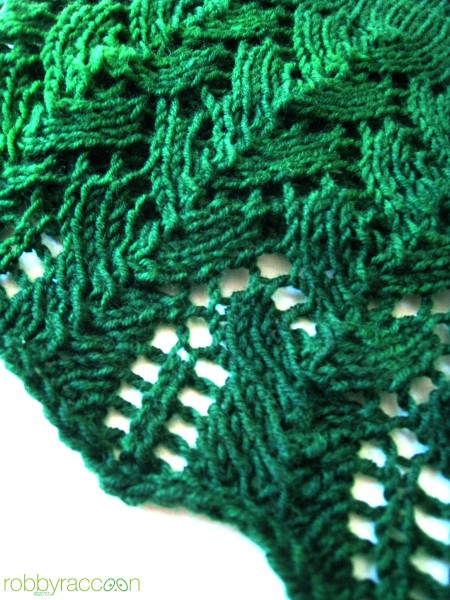 There are all sorts of resources for dying with probably much more consistent and reproducable results, but below is approximately what I did.  I had read a lot of posts online before starting, but then just mixed them together in the end.
-soaked the shawlette in a mixture of vinegar and water, just enough to cover it after saturated
-let sit 10 minutes
-mixed blue dye with vinegar and water (unknown quantities)
-began to heat dye mixture and trow in the shawl, and some of the soak
-let simmer
-remembered one extra ball of the same yarn and throw it in without soaking in vinegar first (it draws in the dye much more slowly, which is as expected) – yeah, not really the typical plan for this sort of thing…
-added green dye, aiming for lighter patches
-simmered
-added more green dye, aiming for the ball of yarn which is still quite a bit lighter

Recipe:  yarn + dye + acid + heat
As you can see, this is completely unscientific…  but it seemed to work.  The ball of yarn is in the lower right corner of the picture below, and you can see the slight color difference.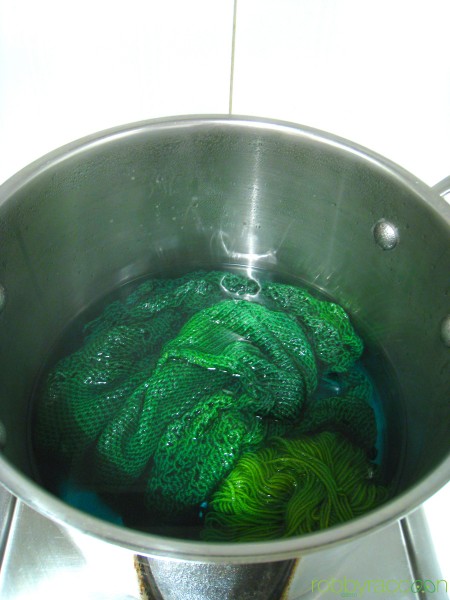 Not all of the dye was soaked up, as many of the tutorials said it would be, but the mixture got considerably lighter and then maintained its hue, which I took to mean that the fibers were as saturated as they could get.  It simmered for about another 20 minutes, then added cool water to the mixture to gradually take down the temperature.  After one rinse and one wash the water ran clear and the shawl was a pretty uniform shade of deep green. It's drying now, and I want to make sure one more time that the colors don't bleed before blocking.  (The photos show the colors when still wet.)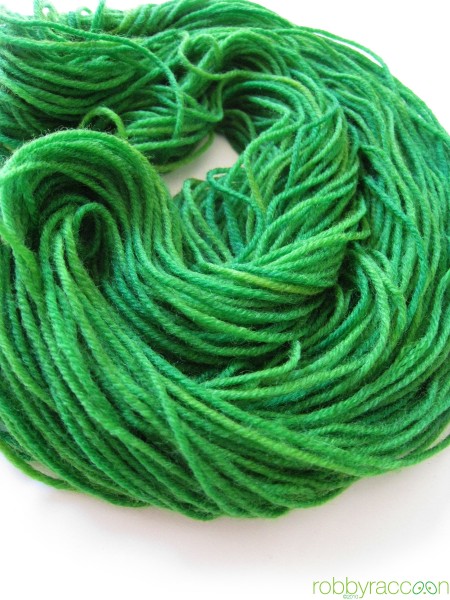 The ball of yarn was a pretty lighter green, and the inside was a bit paler.  This is giving me ideas for perhaps trying to dye up a transitioning colored ball of yarn…
Teaser for a future post: I'm working on a project that is going to take some of the shawly-triangular-ness out of a shawl…