Another hat…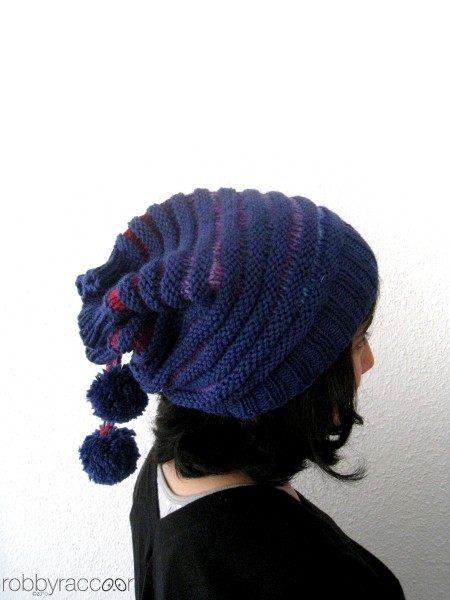 I really am learning a lot from these mini-projects, but it will be nice when they're all done too. So far I have 9 done, and a couple still to go – in case you haven't guessed, a lot of people will have warm heads come winter.   I'm looking forward to some larger, simpler projects.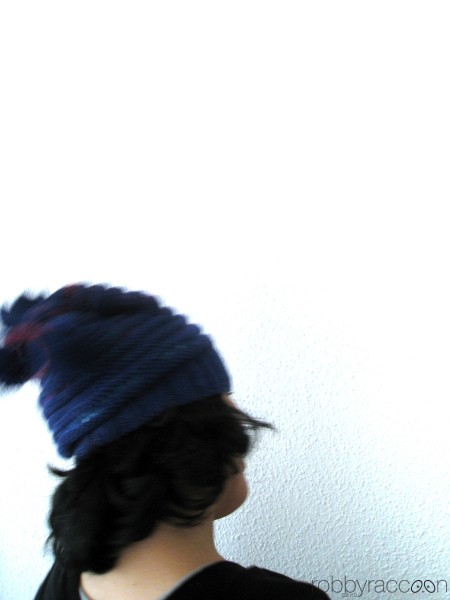 Nevertheless, this one is pretty fun. Inspired by the color changes on this hat, I alternated a beautiful heathery Cascade220 (there are flecks of pink and green in there which really give a nice shimmer) with Noro for a subtle rainbow effect.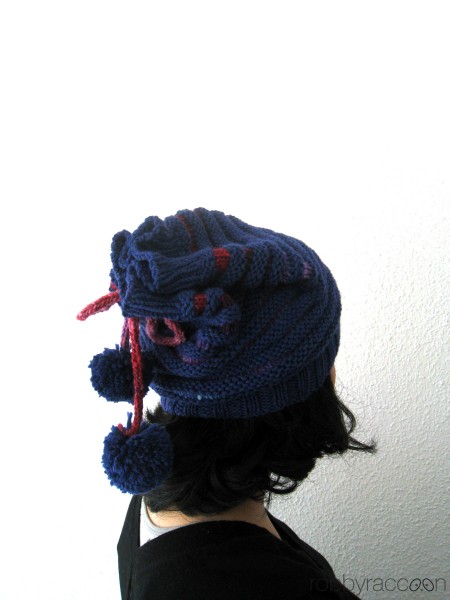 And who can resist pompompompompoms!