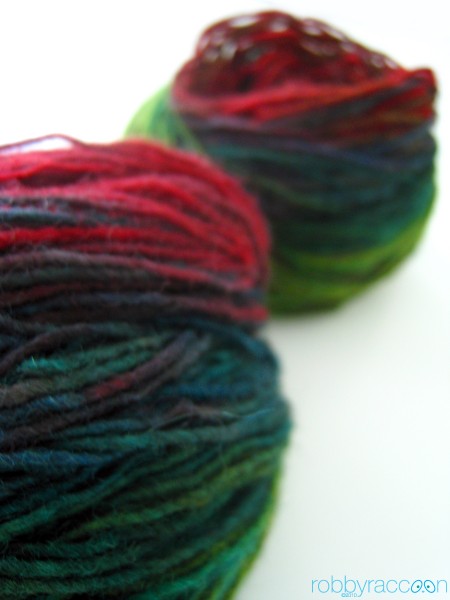 A few weeks ago I dyed up some of the leftover Abuelita yarn from my monkey (really, most of the ball) using Wilton's food dyes which are great because you don't have to worry about toxicity, and if you don't mind colored fingertips, gloves are optional.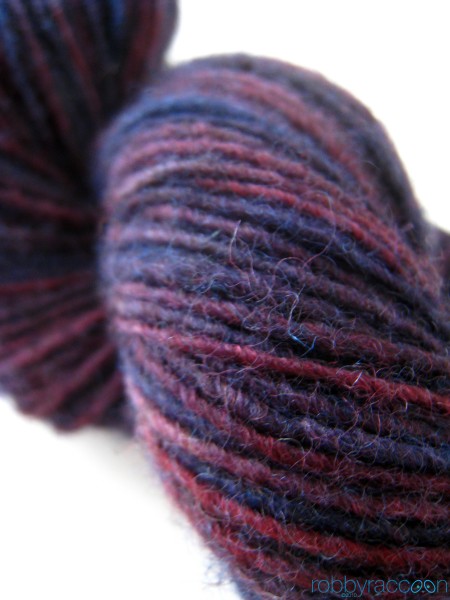 I divided the ball in half, dying one of the pieces redish and then overdying again with blue to get a motled purple.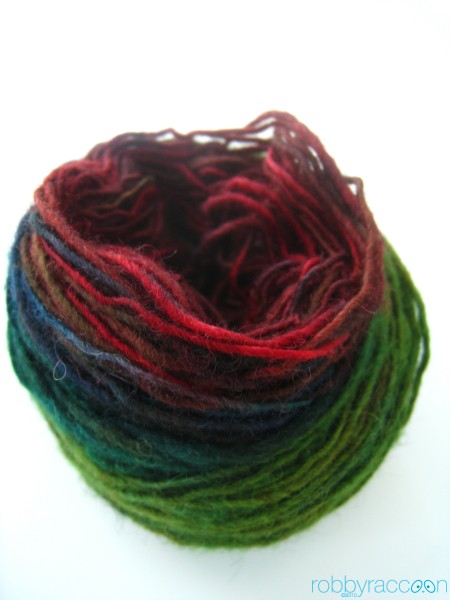 The other section I cut in half again and dyed in two rainbow gradations from red to green. The natural-colored base-yarn gave the colors a real richness.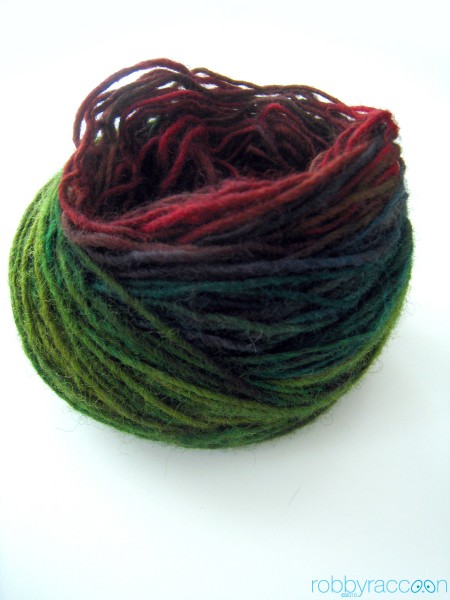 Dyeing is so much fun, but I have to control myself and only dye the yarns I am actually going to use… it's much faster than knitting.
Tomorrow I'll show you what these yarns became!