This sweater was so much fun to knit! It's the Acorns sweater by Carol Sunday from the Fall 2010 Twist Collective, and the number of kinds of increases and decreases that are in the yoke pattern is crazy – I just had to trust that each had a distinct look.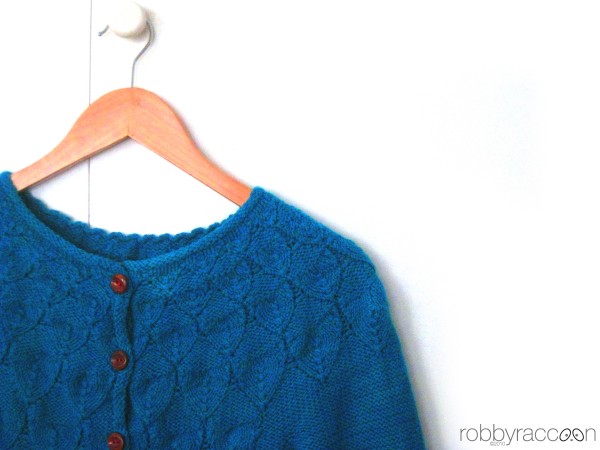 The color is way off from what I originally intended, but I know my grandma will love it no matter what… I think the subtle patterning will really suit her!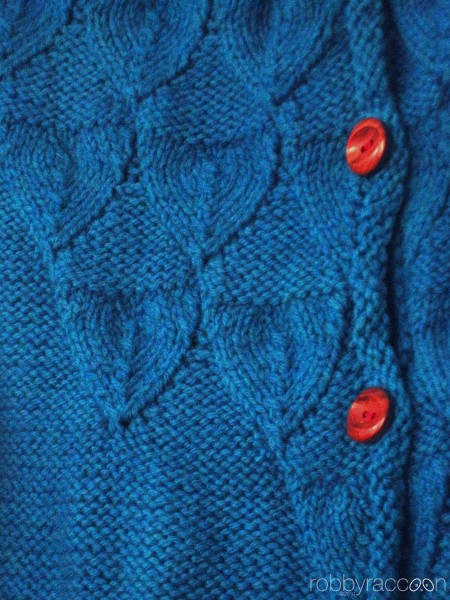 The yarn (Northampton by Valley Yarns) held up really well, especially the knitted garment, important since it had been dyed at least 5 times.  It started out as white, then cyan, then subtler cyan, then knit, then dyed darker, then darker still, then undyed when the dye was falling out all over the blocking surface. Unfortunately, the overdying took away some of the subtle variation, and left a little vinegar smell, which I will have to rinse out again, but the color is so much more suitable.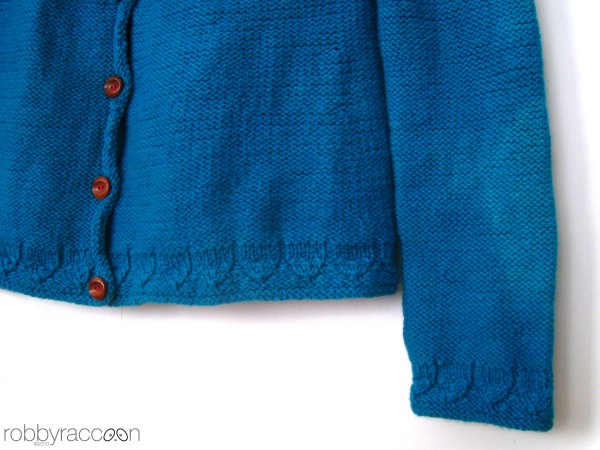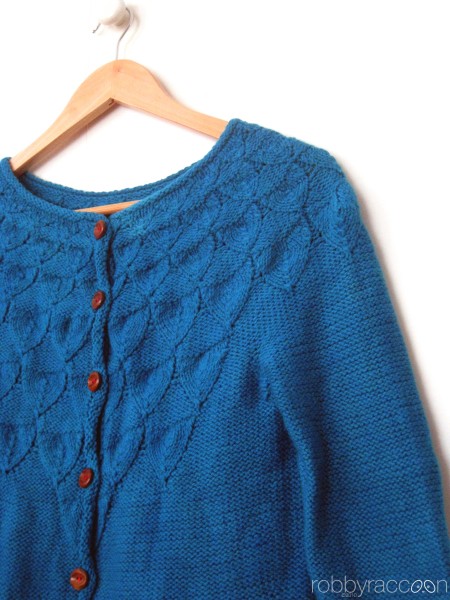 a little mending fabric with some scraps and extra buttons
while knitting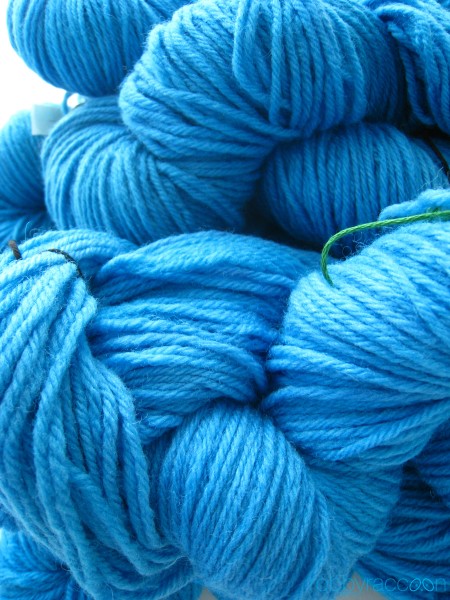 after the first dip in the kettle
For all the modifications made, check the Ravelry project page. (It would be boring for anyone who doesn't knit.)