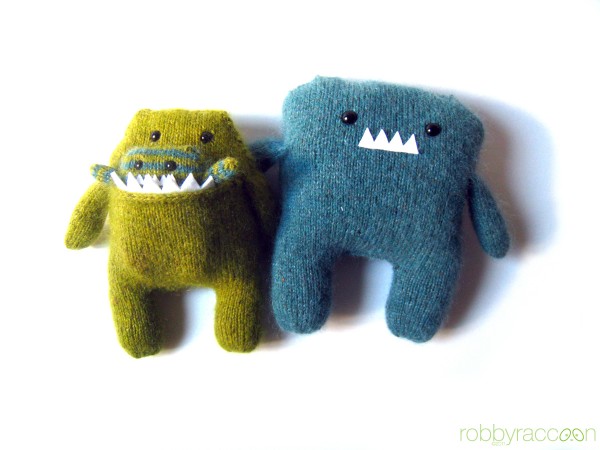 What a happy family!  These were super fast and super fun.  It was a little tedious to keep casting on limbs, but the result was totally worth it.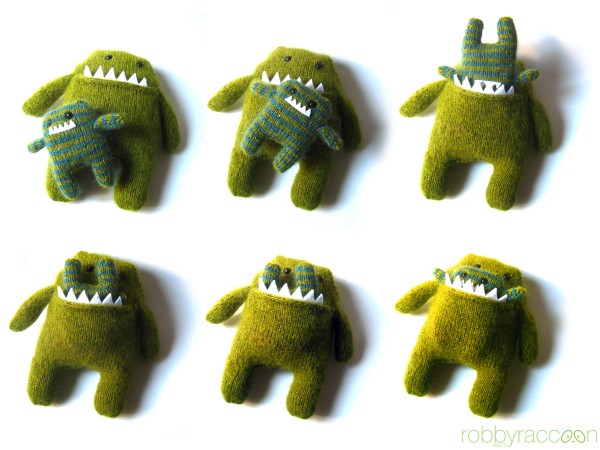 I'm really happy with the grimy monster-like colors as I intended to make these in pink/blue.  The tweed also adds to the grubby-ness.
pattern: Daphne and Delilah the Momma and Baby Monster . Rebecca  Danger . Danger Crafts
yarn: Rowan . Felted Tweed DK (swamp? + watery)+ Kidsilk Haze (jelly + trance)
+ Purelife British Sheep Breeds DK (midBFL overdyed) for the heart tattoos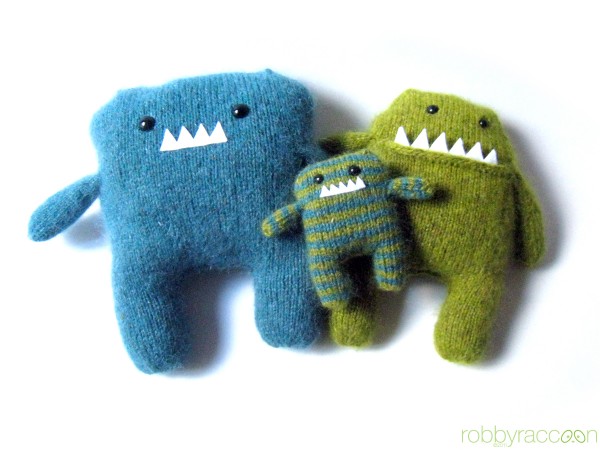 All my modifications can be found here.