1.  Today marks one year since the start of this blog.
2.  (Half of) my first pair of socks (to be) gifted for good luck today. <3
Luxor .  Anne Hanson .  Knitspot
Chimney Smoke  .  Pearl Sock .  Woolen Rabbit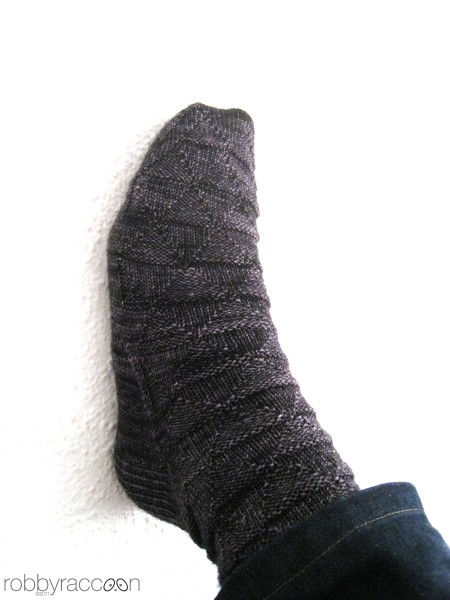 3.  String Theory . Vivian Aubrey .  Spindleshanks
Archangel  .  Malabrigo Sock
Yarn bought from All You Knit is Love in Barcelona on vacation last August.