Last night, having difficulty sleeping I finished my first pair of socks!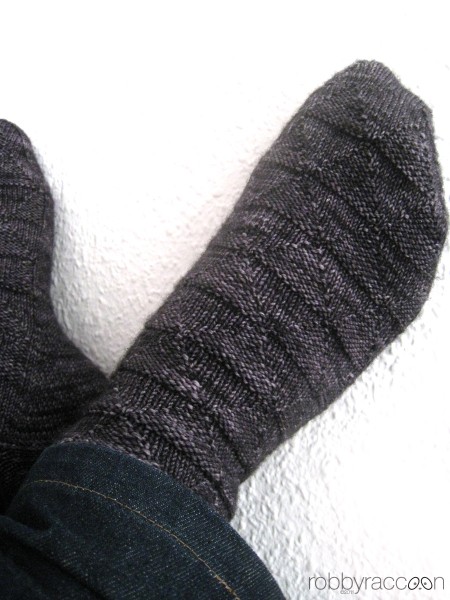 pattern: Luxor .  Anne Hanson .  Knitspot
yarn: Chimney Smoke  .  Pearl Sock .  Woolen Rabbit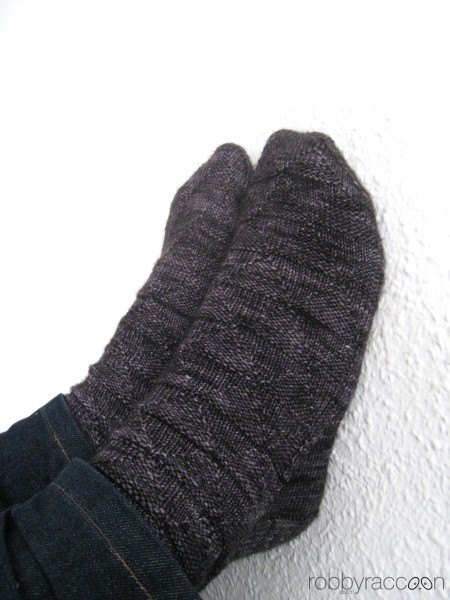 They aren't for me, though I did wear one of them a few days ago and found it nice and squishy…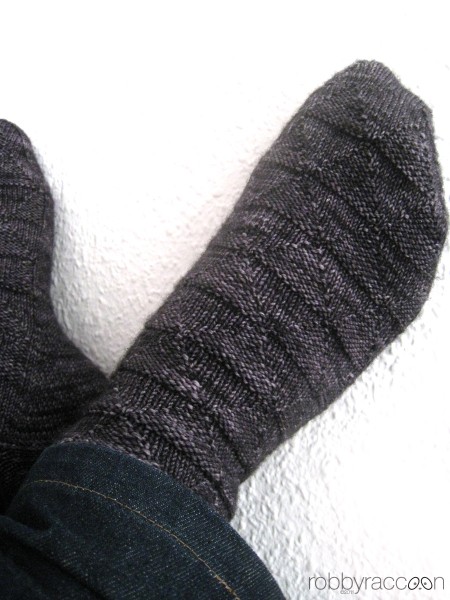 I want some now too!