After spinning two mini-skeins of thick thin mess, the first of which is below,  I finally got the hang of things (or so I thought…) and started spinning a little less thickly thinly and messily.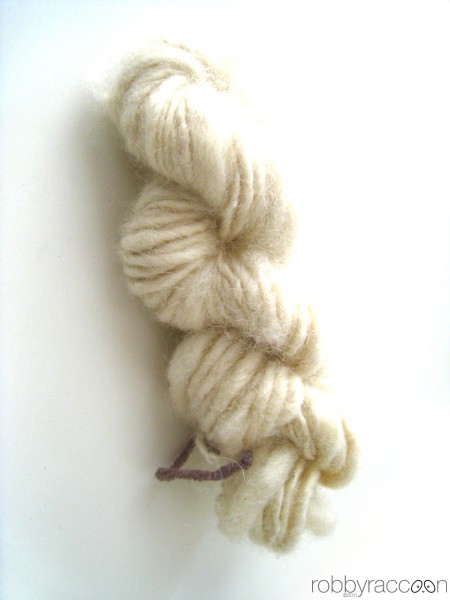 So, I dyed up a lump (maybe 1.5oz) of my BFL top into what I hoped would be a gradient, though it came out more splotchy than I expected. The dye really needs to be pushed through the top to take up evenly.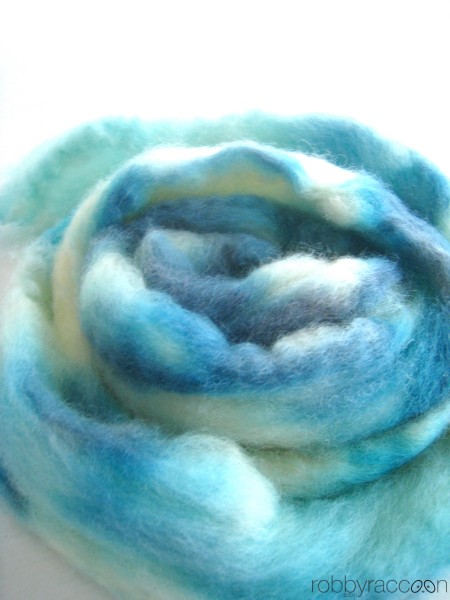 The plan is to make Caller Herrin' by Kate Davies in just white and a blue-gradient handspun.  Since the pattern calls for three dark colors and three background colors, I'm hoping the handspun makes up for that interest through texture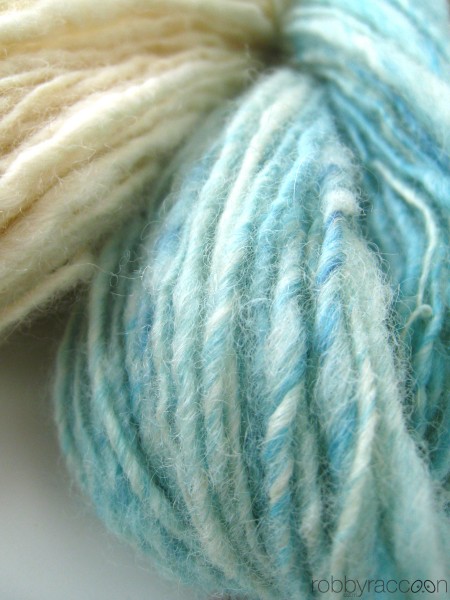 Unfortunately, towards the bluer end of the roving, things started to snap, break and fall apart all over the place.  Not sure if my dye job felted the top, or if my efforts to mix the colors better broke a lot of the fibers, but by the end things were getting very frustrating. In fact, I think my frustration had a lot to do with the tension problems of the yarn as well. That part of the yarn is still drying, but I think these two skeins are looking pretty happy.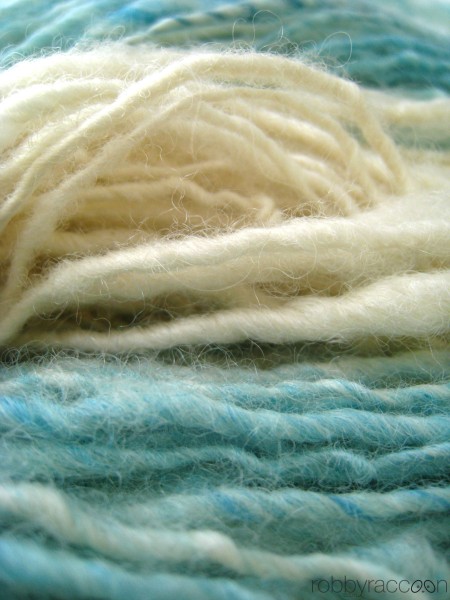 They will stay as singles, since I haven't yet plied anything, and these are about the right weight for the pattern as are.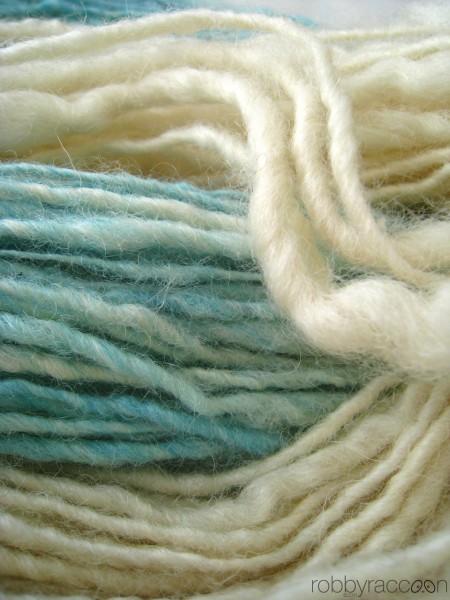 And the thick-thin will just add to the rustic look… right?