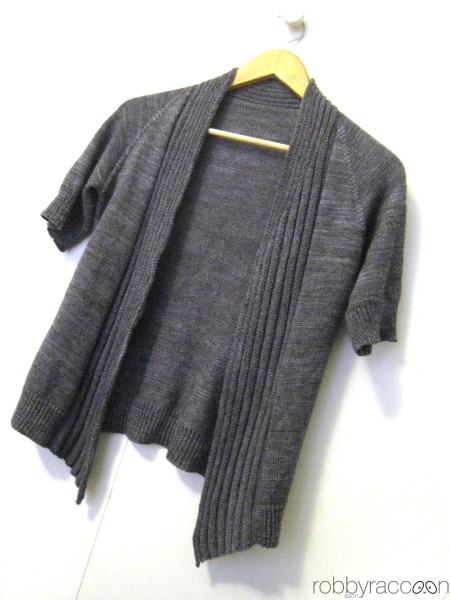 This is the Featherweight Cardigan by Hannah Fettig, and it must be one of the most popular sweaters on Ravelry.  Logical, since it's very simple, yet easy to adapt with different cuff and collar textures.
For my version I made a lot of little tweaks, and the collar is totally different than in the original, using welting and short-rows.  It's an idea I've been kicking around for a design of my own and thought it would be good to try it out here.  There are definitely some kinks to be worked out with the exact stitch counts, but after a nice wet blocking everything is drapey and lays nicely.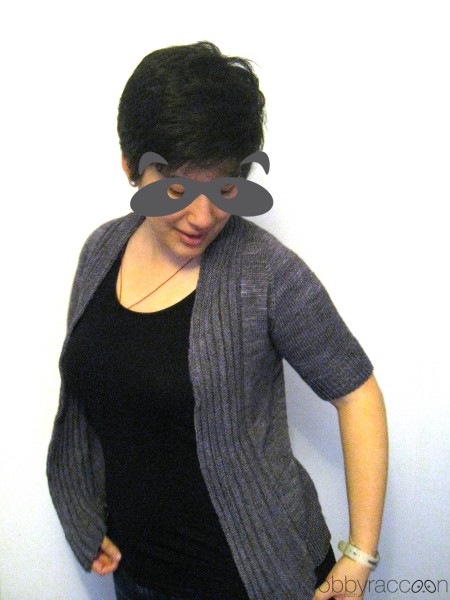 The yarn is by Madelinetosh in a limited edition  merino/bamboo fingering base which is really lovey. When wet it gets a little scraggly looking, and it freaked me out a bit, but after drying it is shiny and lovely again.  I bought it about a year ago and the yarn's been waiting to be this sweater since then.
It's really a shame they didn't decide to keep this line, but I assume the bamboo doesn't play well with their dyes.  Since I'm not a huge fan of hand-dyed yarn knit up, the bamboo actually helps make the striping much subtler.  The color is composition book grey, a slightly purpleish hue which reminds me of herons.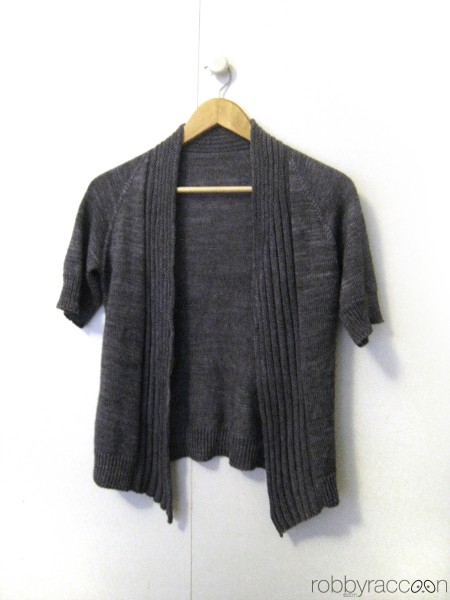 pattern: Featherweight Cardigan . Hannah Fettig . Knitbot
yarn: Composition Book Grey. Merino/Bamboo . Madelinetosh