My last knit before moving house was this little cap to match the baby sweater for a friend.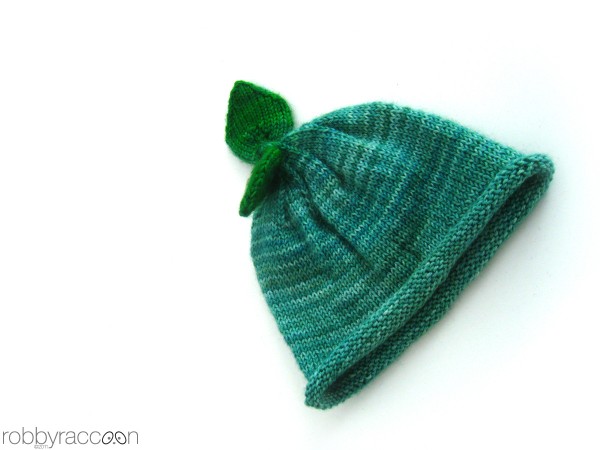 pattern: Easy Peasy Newborn Sock Hat . Kelly McKiernan . Knitty Gritty Thoughts
+ Just a Leaf . Hinke . Suds and Soda
yarn:  Smaragd . BritSock . UmschlagWolle
I knit the hat exactly as the pattern was written, then doubled the i-cords and double-stranded the leaves to get them a bit plumper and sturdier.  Then I over-dyed just the leaves to make them pop!
Ready for new beginnings.