This is a quilt I made a few months ago for a friend expecting a baby. I didn't know its gender and wanted to make it something neutral in that way, though not at all neutral in terms of color. I thought a bunch of greens together might make this look like a mini indoor park or the fields of the midwest rotating crops.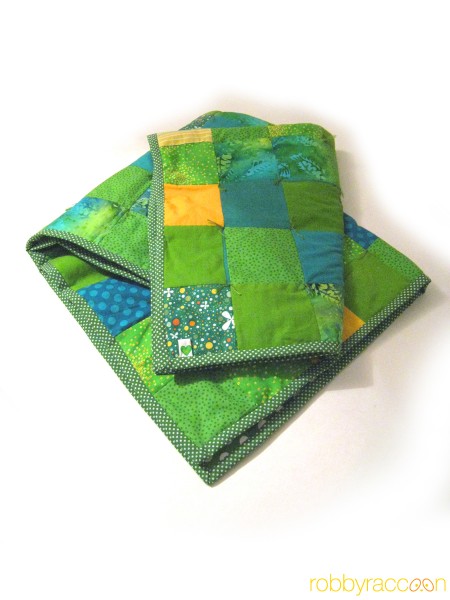 Sadly, Berta3′s 5-minute life was only enough to sew about 20 inches of seams… and somehow I had no receipt, nor patience for another Berta, being that all three had been fickle machines. At less than $50 each, that was to be expected I suppose.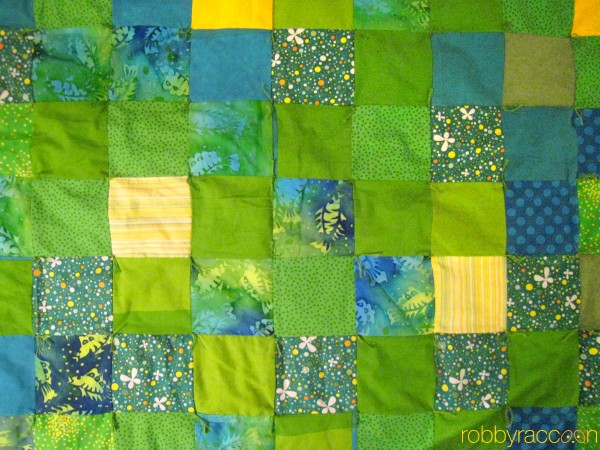 So, this was a tv-watching/hand-sewing adventure. Some fabrics were old (from the first dress I made), scraps (trip to Berlin), linens (IKEA is so cheap!), new-ish (shirt remnants). Lots of variety. I threw all the squares into a bag and randomly pulled them out and pieced them. Every once in a while a little extra randomness was added because of course some textures were repeated more.  All the layers are tied together at the corners with embroidery floss.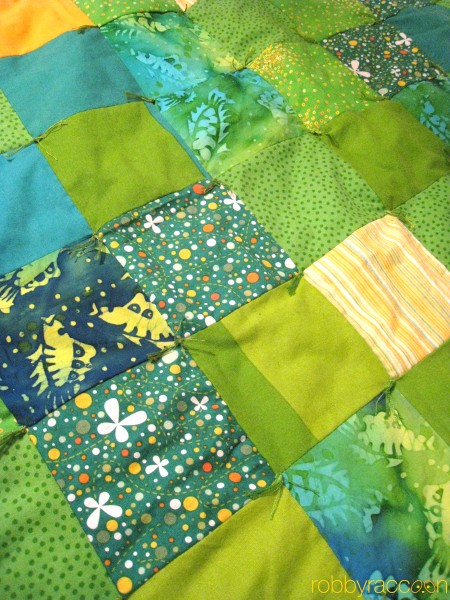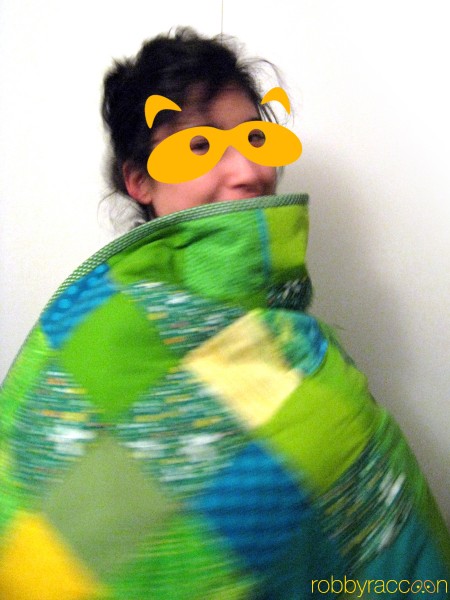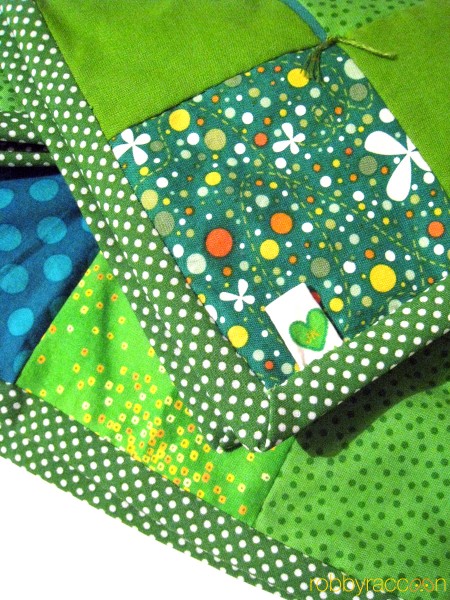 The baby was born last month – I hope he loves it!