Well, I think it may be time to frog this project, mostly because I'm almost done with the replacement.  (I just love where "frogging" comes from, so check out the link if you don't know…)  Knitting is so wonderful because you can frog and re-do, even though I have more than enough yarn not to need this.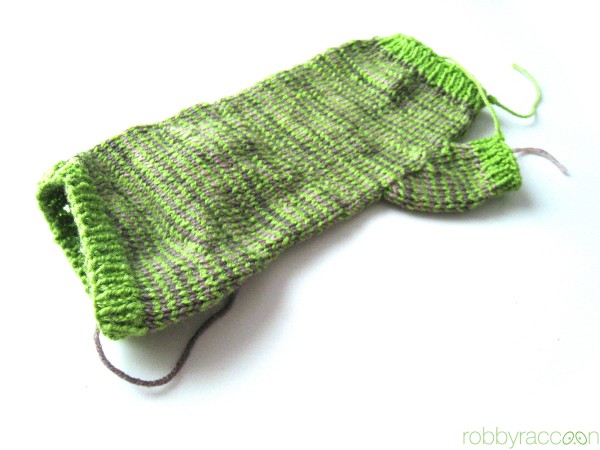 This one lonely glove was supposed to be half of the Long Striped Hand-Warmers from the Purl Bee, but I didn't get the exact yarns used, and so the colorway ended up being garish and harsh, rather than surprising and delicate like their example.  Furthermore, I was feeling pretty stressed with some other stuff that weekend, and just wanted to knit and knit without thinking, so I ignored the problems, not just with the color, but the gauge, yarn textures and shaping…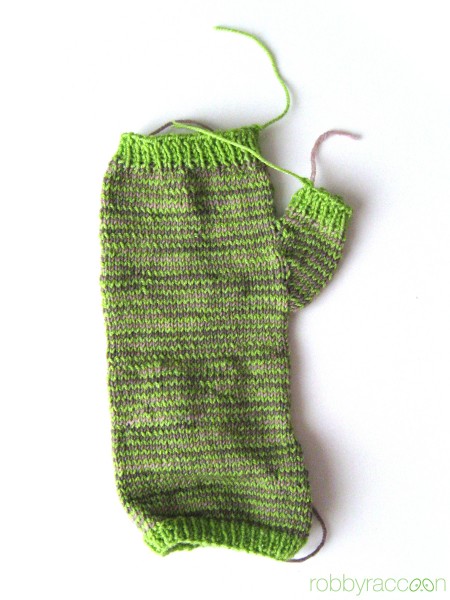 Now that I have one and a half new gloves worked with new decreases and increases, a new yarn pairing of my dyed green plus the original Spud+Chloe fingering, and different needles, it might be time to rrrrrrrrrrip these out.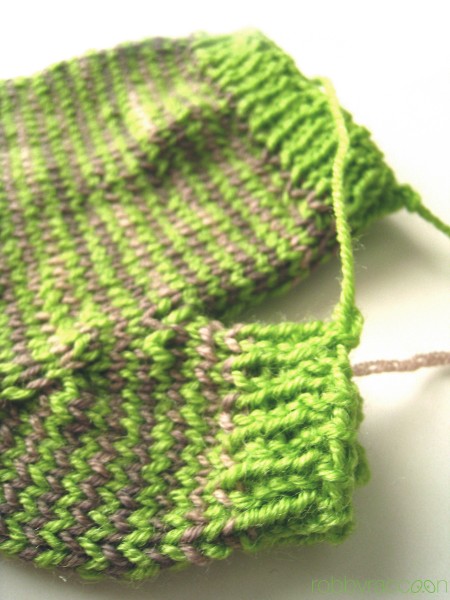 Or am I too sentimental to dare?