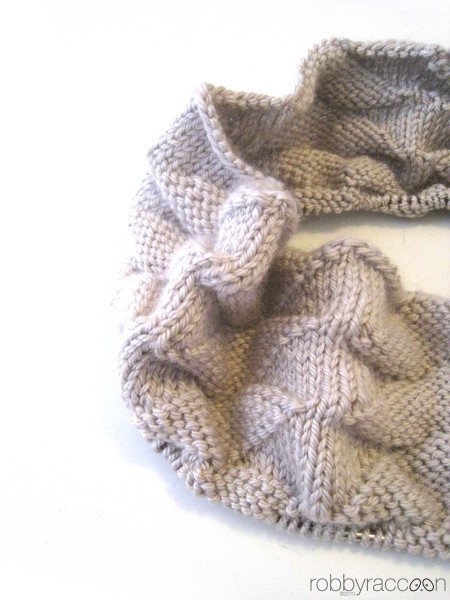 This is the Miura Cowl by Olga Buraya-Kefelian, a designer who lives in Japan and is clearly inspired by their tradition of origami (she is also part of the group that created Ori Ami Knits.)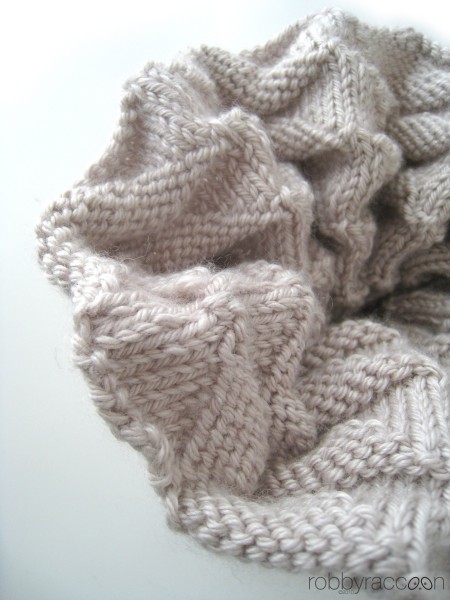 As soon as I saw it, I had to get the pattern and stalked the Ravelry page until it went up for sale.  I was intending to knit it up in some special hand-dyed yarn bought specially that day, but couldn't wait for the mail to arrive, so this is in Rowan which is easily available for me.  That's okay, as I'm sure to knit this pattern again some time – it's ingenious, but also really easy to memorize – though maybe as part of a larger sweater?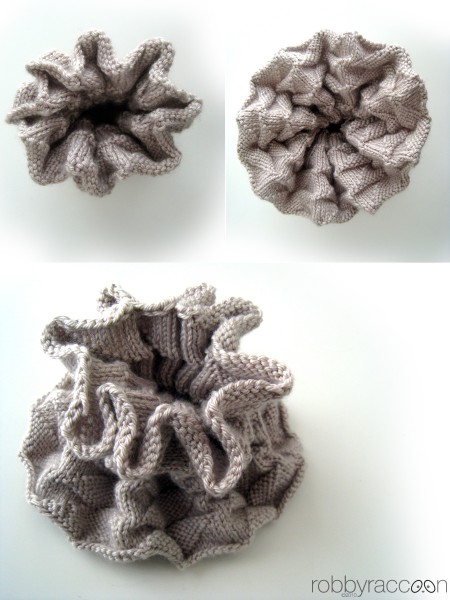 I'd like to find more knitting patterns with interesting textures (while I love to knit lace, wearing it is a little difficult for me) so this kind of geometric and 3-dimensional pattern is ideal.  It's pretty amazing how the pattern just pops up as the knitting progresses!  It's all in the properties of knits and purls.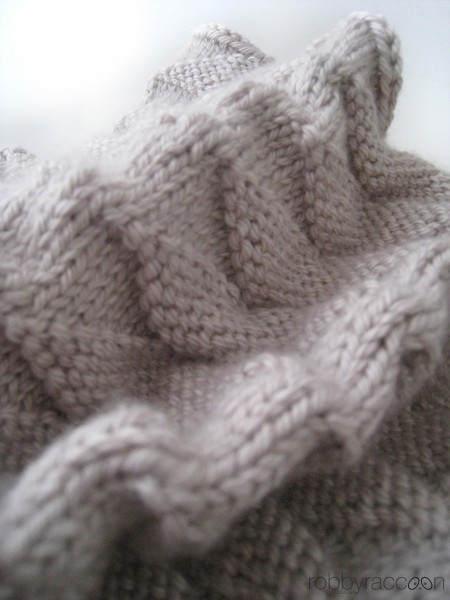 The yarn is Rowan Silk Wool DK which comes in a lot of bright colors, but I just loved this natural shade called Lime Wash.  The yarn in ball-form is super shiny, but knit-up it glows very subtly, and the little bits of fuzz give it a nice halo.  There are many comments that this yarn pills a lot, but in order to achieve this amazing texture, it has been knitted tighter than the recommended gauge.
After washing and blocking, the yarn is much more supple, and doesn't hold the structure of this cowl as well as hoped, but I'm sure to make another one soon in a woolier yarn that holds its shape a little better.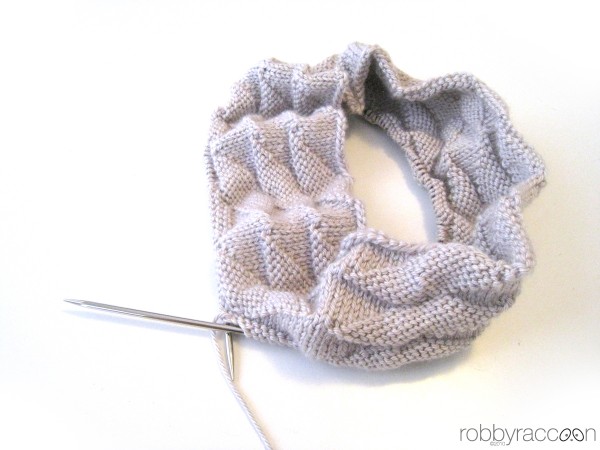 My project is named after Issey Miyake's Pleats Please collection.  Check out some of his new designs which are absolutely stunning!