As an architect, I just had to get a skein of yarn from The Uncommon Thread in the colorway Blueprint!  I even got to knit a few rounds at my new job, around 2 in the morning when I was waiting for files to export…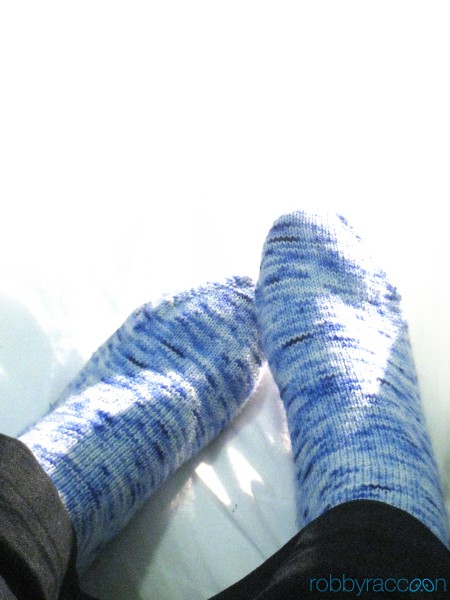 I knit these toe-up two-at-a-time on one long circular, though the two balls of yarn did cause a bit of trouble getting out of the subway when they got away from me.  And once the needle bounced up and poked me in the eye.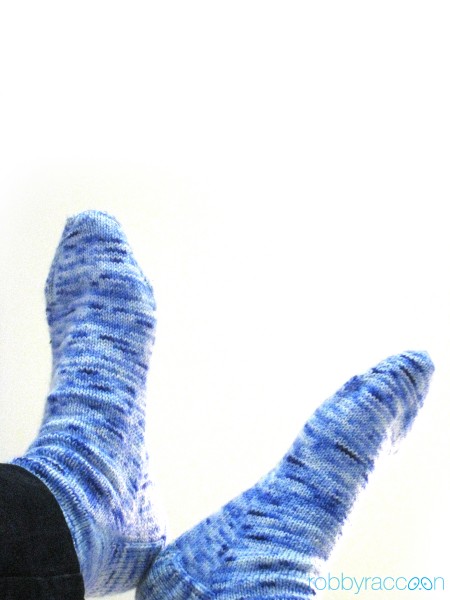 But they are my first socks for me, and I am pretty pleased.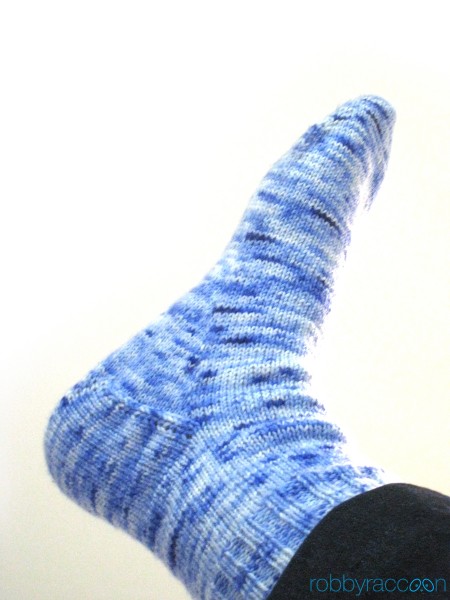 The pattern is with a heel flap, which seems unusual for toe-up socks.  They're great as a basic recipe, and I can imagine adding a pattern the next time.
pattern: Toe Ups For All! . Sivia Harding . Sivia Harding Knit Design
yarn: Blueprint . Organic Merino Fingering . The Uncommon Thread